"Women are one half of the world's population. They deserve equal access to health, education, earning potential and political empowerment, because ultimately, gender equality is a vital part of humanity's progress." - Executive chairman of the World Economic Forum Klaus Schwab
True gender equality is still decades away - if we keep doing what we're doing.
Or we can change what we're doing.
In 2014, Mercer launched a groundbreaking report designed to help boost women's workplace participation, particularly at the highest levels of business.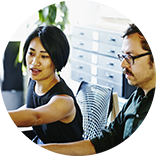 When Women Thrive Businesses Thrive, a research report based on a massive study of 1.7 million workers from 164 organisations in 28 countries, shows the link between women's workforce participation and economic growth has never been clearer.
More than 50% of today's global university graduates are women, yet women only make up 41% of the global workforce and account for just 26% of senior managers. Only 19% of executives worldwide are women.
The most recent Australian Census of Women in Leadership paints a similar picture. Less than 10% of ASX 500 companies employ women in executive key management positions, only 12 have a female CEO and 63% have no female executives at all. Women hold just 9.2% of ASX 500 directorships and 56% of companies have no female directors.
Mercer's North America President, Patricia Milligan said the When Women Thrive report was designed to help organisations think differently and do better.
"It's time for tangible solutions, not just talk. Standalone programs and initiatives are not advancing gender diversity," Ms Milligan said. "It's time for programs and policies that consider and support the career, health, and financial well-being of women across every phase of their professional journey."
FIVE KEY DRIVERS OF WORKPLACE DIVERSITY
- A broad, enterprise-wide focus is linked to sustainable change.
- Accountability is not enough - leadership needs to be engaged in promoting and managing diversity.
- Actively managing pay equity and ensuring women and men have equal access to profit and loss responsibilities leads to better gender diversity outcomes.
- Innovative programs that target women's unique health and financial needs are helping organisations better attract, develop, and retain female talent.
- Men and women offer employers different but equally important skills.
GENDER EQUALITY EXISTS NOWHERE ON THE PLANET
According to the World Economic Forum's Global Gender Gap Report 2014, the world's gender gap for economic opportunity and participation has closed by a paltry 4% over the past 9 years. It now stands at 60%, compared to 56% in 2006 when the survey first began.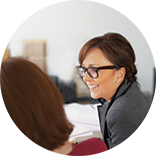 At that rate, the report says, we'll have to wait another 81 years for gender parity in the global workplace.
The annual index measures the gap between men and women in 142 countries covering the areas of health, education, economic opportunities and political empowerment. The rankings are designed to create greater awareness of the challenges posed by gender gaps and the opportunities created by reducing them.
Nordic nations claim the top five places - Iceland (1), Finland (2), Norway (3), Sweden (4) and Denmark (5) - while our region's standouts are the Philippines (9) followed by New Zealand (13).
Australia's performance is not so great, with an overall rank of 24. Australia ranks particularly poorly for political empowerment (53) - the report singles out Australia for having only one woman in Federal Cabinet (Foreign Minister Julie Bishop). Just 40 of the 150 seats in the House of representatives (26.7%) are occupied by women.

In better news Australia ranked equal first for educational attainment – women in Australia go to university and they do well. Unfortunately this does not translate into equal economic participation and opportunity; Australia is down the list in 14th position on this measure.
In fact Australia's gender pay gap has blown out to a 20-year high.

The latest ABS figures, released in February 2015, show a woman working full-time earned $1289.30 per week on average, almost $300 less per week than a man - an 18.8 per cent difference in pay. That's the biggest gap since the Australian Bureau of Statistics began collecting this data in 1994.
MORE THAN JUST THE ECONOMY
Executive chairman of the World Economic Forum Klaus Schwab said achieving gender equality "is obviously necessary for economic reasons".
"People and their talents are two of the core drivers of sustainable, long-term economic growth," he said. "If half of these talents are underdeveloped or underutilised, the economy will never grow as it could."
But Schwab said the call for gender equality is not just an economic argument.

"Women are one half of the world's population. They deserve equal access to health, education, earning potential and political empowerment, because ultimately, gender equality is a vital part of humanity's progress."
DRIVING THE AGENDA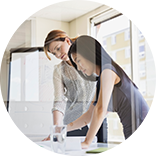 In November this year Mercer will host a When Women Thrive, Businesses Thrive conference in Brussels, Belgium, bringing together leading employers, academics, and thought leaders to help accelerate progress toward true gender equity.
Ms Milligan said the goal of the When Women Thrive initiative was to establish a pervasive culture where diversity is embraced as the norm and businesses see the winning results, "It's time to start thinking differently so we can act differently to support the unique needs of female employees in our workforces and realise the benefit of their full participation."

Employers from around the world are invited to participate in Mercer's 2015 global gender research designed to uncover the true drivers of and impediments to gender equality in organisations.