James from WA talks finance, family and career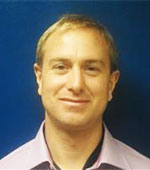 Settling in to a new job, preparing to renovate and spending time with family and friends is important to James, from WA. In our new Mercer Minute column James also tells us why financial security is important to him:
MM: Tell us about your new job and what you like about it?
JS: I recently started a new career as a marine engineer within an offshore energy company. It's a fast-paced and dynamic position that brings new challenges every day. I interact with a wide range of people from different professional and cultural backgrounds, which is what I most enjoy.
MM: What are you saving for?
JS: My financial goals are to achieve a comfortable retirement that will give me the freedom to travel and tick off a few more items from my bucket list.
MM: What's important to you and why in terms of health, wealth and career?
JS: My health, friends and family are most important to me as no amount of money can buy these.
MM: What do you hope to achieve in the next six months?
My achievements for the next six months are to settle into our new home and begin the long road of renovations.